FAMILY ALBUM
While visiting with a friend from out-of-town (the author of Rees Genre), we were asked when she could expect to see a family gallery here on the blog. Well, here we go.
I thought I would begin with the newest member of our family. For those of you who have not met our newest addition, allow me to introduce…..
P182: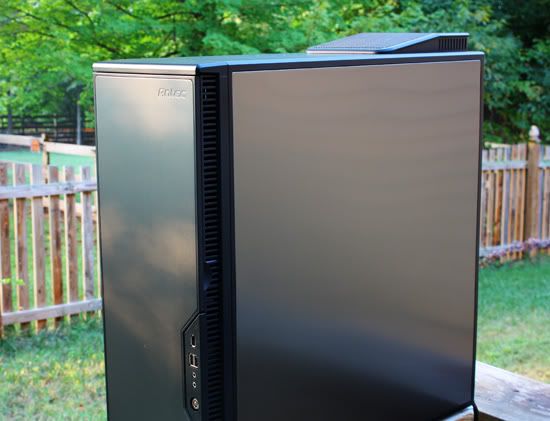 Is that not the coolest computer case you've ever seen? Mrs. P loves the spoiler.
After seven years of faithful service to our family, we finally had to replace our old PC. Over the past few years, Mrs. P and I have built nearly a dozen computers for friends and family (including four for my office). The Antec P182 is the most interesting case I have ever worked with. Designed to maximize cooling and minimize noise, the case has an entirely unique design. While functioning extremely well, isolating the PSU in a lower chamber makes for some tricky cable management. Ultimately, we ended up with this beautiful build:
Just look at that baby gleaming in the morning sunlight!
(I did have a little difficulty getting the tripod to stand level in the grass)
Almost majestic, no?